2020
The Little Skater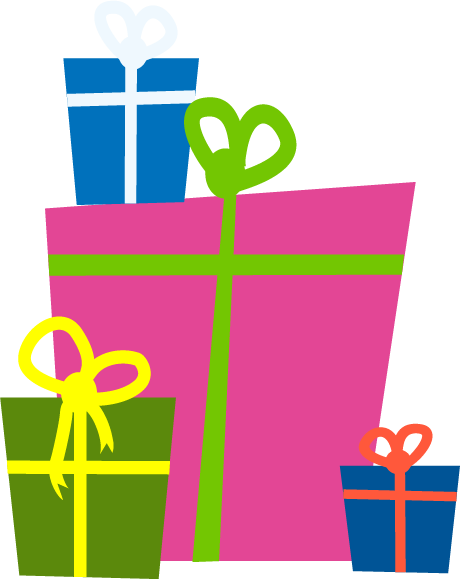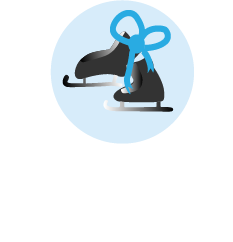 GREETINGS
Read the Story
SEASON'S

Once upon a time, there was a girl who had boys' skates. They were too big for her, nor did she really like their colour. The skates were silver and black, and they were so loose on her feet that her ankles couldn't stay straight. She put on several pairs of socks for a tighter fit, and didn't care if the other girls pointed at her, sometimes sniggering behind her back on the ice rink. The girl didn't care about the funny looks she got – she enjoyed skating to her heart's content. She went out on the ice at the outdoor rink every day until the lights were turned off. And sometimes she even skated in the dark, until her parents came to bring her home.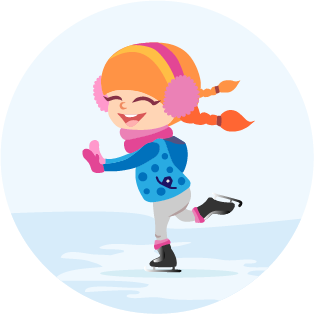 The Little Skater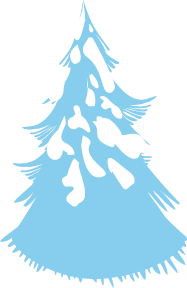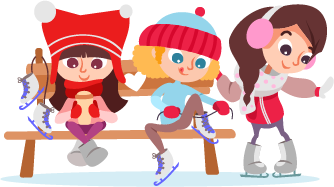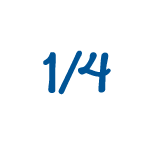 Time passed, and the girl became a skilled skater. She was so good that even boys playing hockey on the rink began to take notice. One night in December, one of the boys invited her to join their game. The girl was surprised at the offer, and replied that she didn't have a hockey stick. The boy said: "Not to worry, we'll lend you one." From that moment on, she played ice hockey in the evenings with the boys and became friends with them all. The other girls didn't laugh at her behind her back anymore either, but instead came up to chat with her.
The Little Skater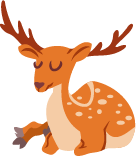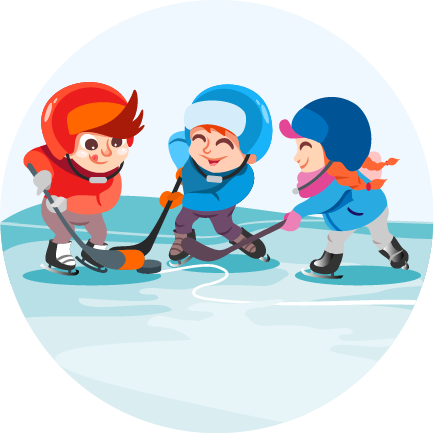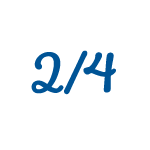 Christmas came round, and it was time for giving gifts. There were two special-looking packages under the tree. They were for the girl, from her Mom and Dad. In one of the packages was a pair of ice hockey skates, brand new and just the right size. The other gift was a hockey stick. The girl was delighted, but then she asked: "What will happen to my old skates now?" Her father replied: "We'll pass them on to someone they'll fit".
The Little Skater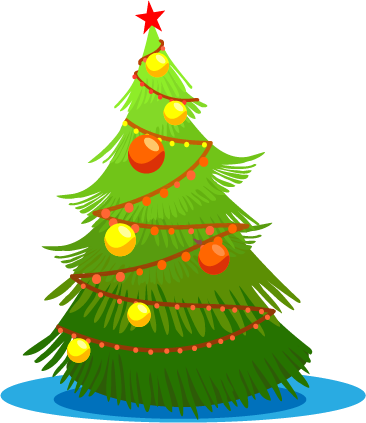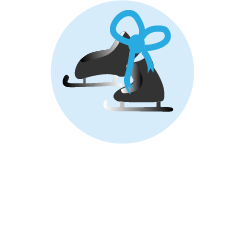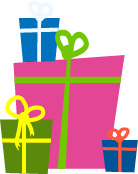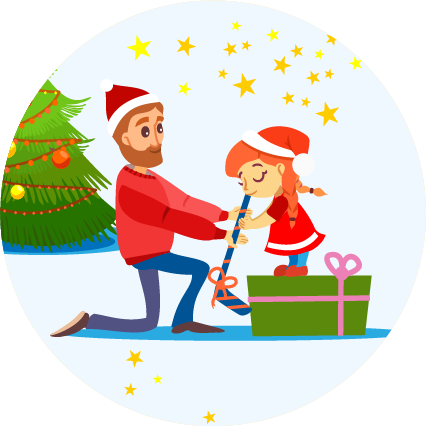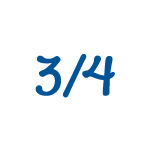 Every year, we make a donation to the Tukikummit foundation for purchasing Christmas gifts for young people at risk of social exclusion who may not otherwise be able to keep up hobbies and maintain friendships due to their family's financial situation.
Merry Christmas and
a Happy New Year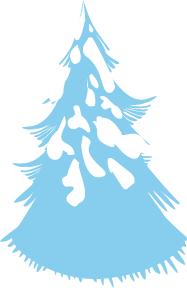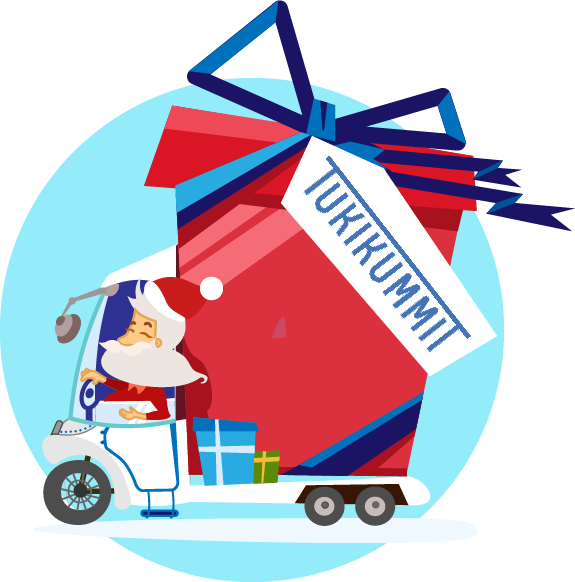 arrow_back_ios
arrow_forward_ios